Catenary Wire Festoon Cable Systems
For Flat or Round Cable

NOVA Ltd has everything you need for complete catenary wire festoon system,   trolleys, Catenary wire plastic coated with steel core, strainer kit, full range of flat and round flexible cable and glands.
Catenary wire festoon kit consist of  ( 2 – Strainer bolts, 2- Rope eyes, 4- Bulldog clips, 1- Anchor bracket, Caterary wire length to suit run, 1 towing arm ), number of trolleys depends on length of run and depth of loops.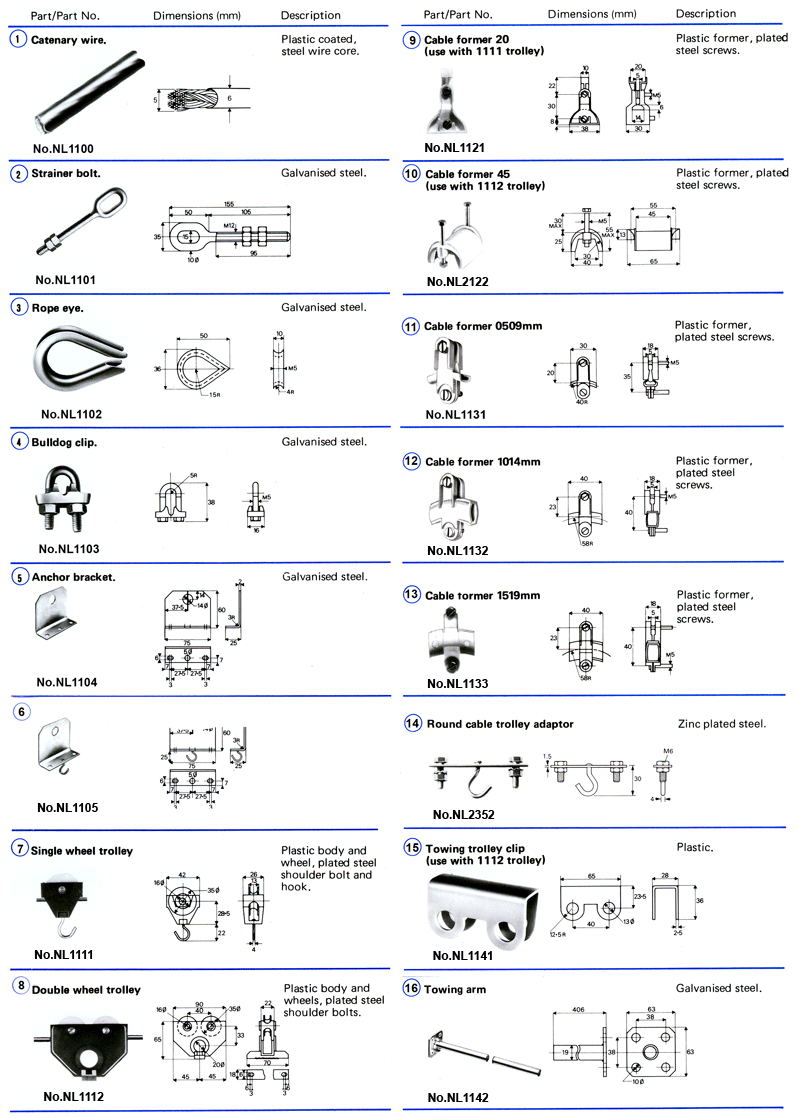 Due to a policy of continuous improvement, we reserve the right to supply products which differ slightly from those illustrated and described. Dimensions are intended as a guide only..